News
Who's to Blame?! A TITANIC clash between powers!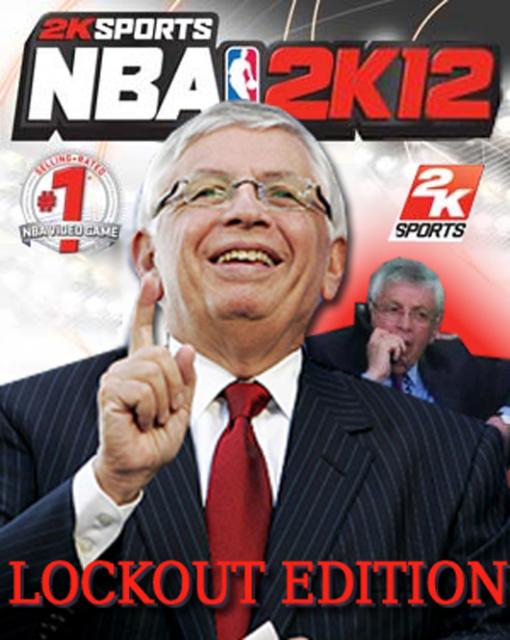 NBA 2011-2012 Lockout Edition (Bild: Basketportal)
Who's to blame??!! It seems all of a sudden, news has been hovering on the current NBA lockout, which give options to many NBA players that has been looking for an exchange of their exceptional talents doing business and at the same time, showing their stuff that made them of what they are capable of. Sometimes we have to think twice in what to do, in case there are some delays of the supposed plans for the NBA season. The right thing to do for talents to move on and money to earn a living is what some NBA players opted to play on European basketball recently. Players fall into prey of their own professionalism in basketball.

Last October 28th, NBA Commissioner David Stern stated: "I can't tell you that we resolved anything in such a big way, but there's an element of continuity, familiarity and, I would hope, trust that would enable us to look forward to tomorrow, where we anticipate there will be more important and additional progress, or not." After all, it ended into some worst scenario provided with more players decide to temporarily join teams in Europe and China.

Stern had recently cancelled games through Nov. 30 and it has been an evident since my excitement broke out because there is no definite schedule and news on cable channels that air NBA games lately. "It's not practical, possible or prudent to have a full season now," Stern said. It's one way to judge that 2011-2012 NBA season will not draw much excitement to the fans all over the world and will end up catching the schedules one after the other.

Divided by proposals, some owners reportedly insisted on a 50-50 split while players which had an earlier offer of 57 percent reduce down to 52.5, which will due in more than $1.5 billion over six years to the owners.

Union executive director Billy Hunter ended the session last Friday, making excuses and horrible claims about phone calls which will not benefit the players for their time being if it goes under 52 percent. Players had expressed on their side, so to speak that this NBA lockout will need a sudden twist between the NBA officials and owners against players to agree on such percentage that will benefit and save the association. Of course some might thought that as individualism applies to each player, some might play on what it was worth for their agreed percentage of the split against their percentage to showcase their skills in basketball.

The battle of percentage split, concerns and plans on how to end the lockout is in progress. Hopefully it would not start some defiance move and irregularities of what we used to on NBA games and excitement. Stay tuned as I will bring more news and interviews from players who are already playing in Europe and China, and get their opinions on the NBA lockout!

Autor: Christopher McCoy (Basketportal Worldwide, Artikel-Nr. 10963)
Angelegt am 01.11.2011 17:33.

Artikel drucken (Druckansicht)
Artikel per Email weiterempfehlen
Anonymer Hinweis zum Artikel

Artikel verlinken

Wenn Sie auf diesen Artikel verlinken möchten, dürfen Sie kostenlos folgenden Code in Ihre Web-Seite einbinden.



Artikel zu Social-Bookmarking-Diensten hinzufügen:

Um Kommentare zu schreiben müssen Sie angemeldet sein.
Seitenanfang